Turn Yourself into a Disney Pixar Character – Midjourney Prompt
This prompt will allow you to turn an image of yourself into a Disney Pixar style. As an added step, you can then animate that Pixar-like portrait of yourself by following the simple tutorial here.
Midjourney Prompt Steps
Take a well-lit picture of yourself, preferably from the waist up.
Upload it to a Midjourney Discord channel.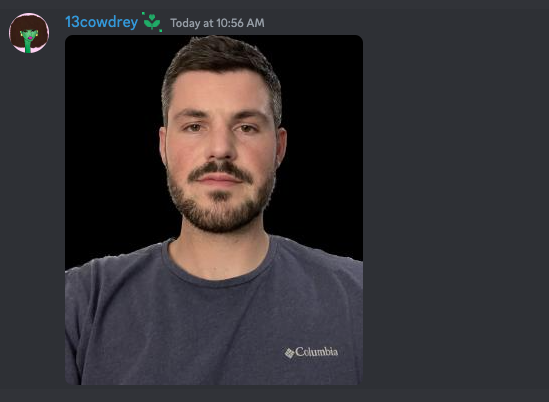 Open the image and copy the link address.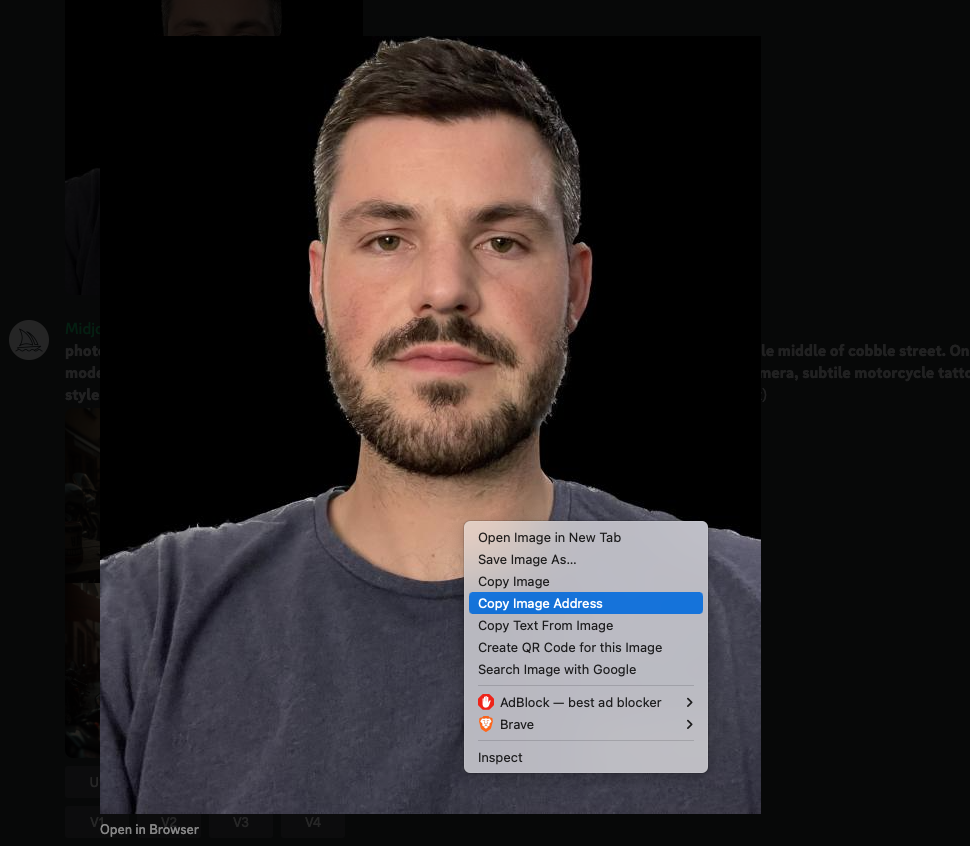 Start an /imagine prompt in the Midjourney Discord.
Paste the image address. Then describe yourself in ultra-detail. The more, the better. And end the prompt with "in the style of a Disney Pixar character."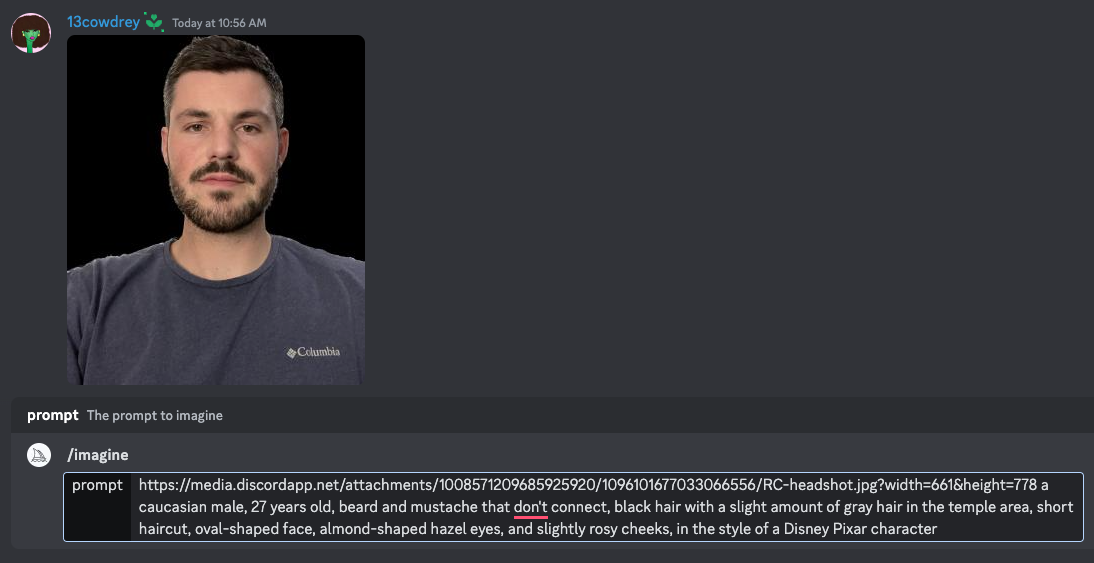 Prompt Format: [headshot media link] [detailed description of self] in the style of a Disney Pixar character.
Press Enter and generate images.
Reroll the Midjourney output until you find one you're satisfied with.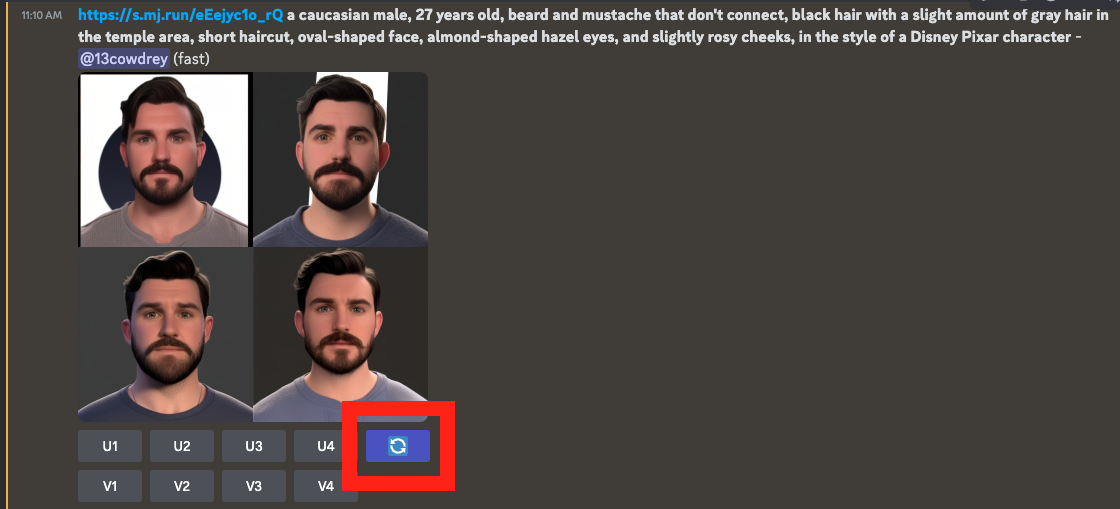 Once you find the version you like, upscale it.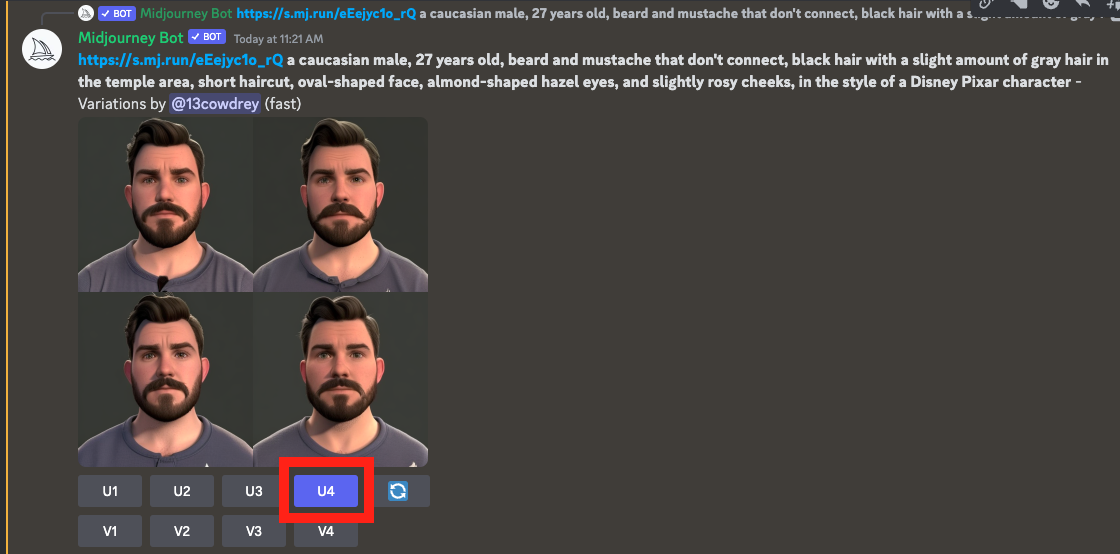 Download the Disney Pixar version of yourself.
If you'd like to create an animated version of this character, then follow the simple steps in this video.